Siddharthas Intent Origins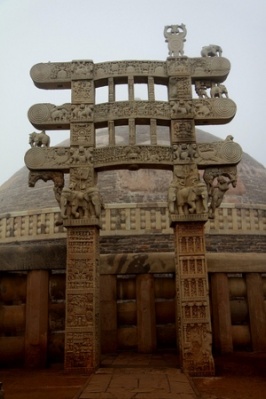 Siddhartha's Intent (SI) is an international collective of Buddhist groups that began in Australia in 1986 with the formation of Siddhartha's Intent Southern Door (now known as Siddhartha's Intent Australia). SI has since expanded with groups in North America, Mexico, India, Hong Kong, Europe, Taiwan and Japan. Most of these places are officially registered in their respective countries as societies or charities founded with the sole intention of preserving and fostering the Buddhadharma. In more recent years, places have emerged that are not necessarily called 'Siddhartha's Intent' but are affiliated with Dzongsar Khyentse Rinpoche such as 'Almost Buddhist' in the People's Republic of China.
All of the centers organize teachings and seminars with the wish to create a suitable environment in which the Buddhadharma may flourish. The achievement of this aim will increase the awareness of Buddhist principles, surpassing the limits of cultures and traditions. Each independent SI region strives to fulfil Rinpoche's wishes in its own unique way.
The logo of Siddhartha's Intent is one of the four monumental gateways surrounding the 'Great Stupa' at Sanchi. The stupa is the oldest stone structure in India and was commissioned by the emperor Ashoka the Great, an Indian emperor of the Maurya Dynasty, who ruled almost all of the Indian subcontinent during the 3rd century BCE. One of India's greatest emperors, Ashoka reigned over most of present-day India after a number of military conquests. In about 260 BCE Ashoka fought a bitterly destructive war against the state of Kalinga (modern Odisha). He embraced Buddhism after witnessing the mass deaths of the Kalinga War, which he himself had waged out of a desire for conquest. He then dedicated himself to propagating Buddhism across Asia.

Siddharthas Intent India (SII)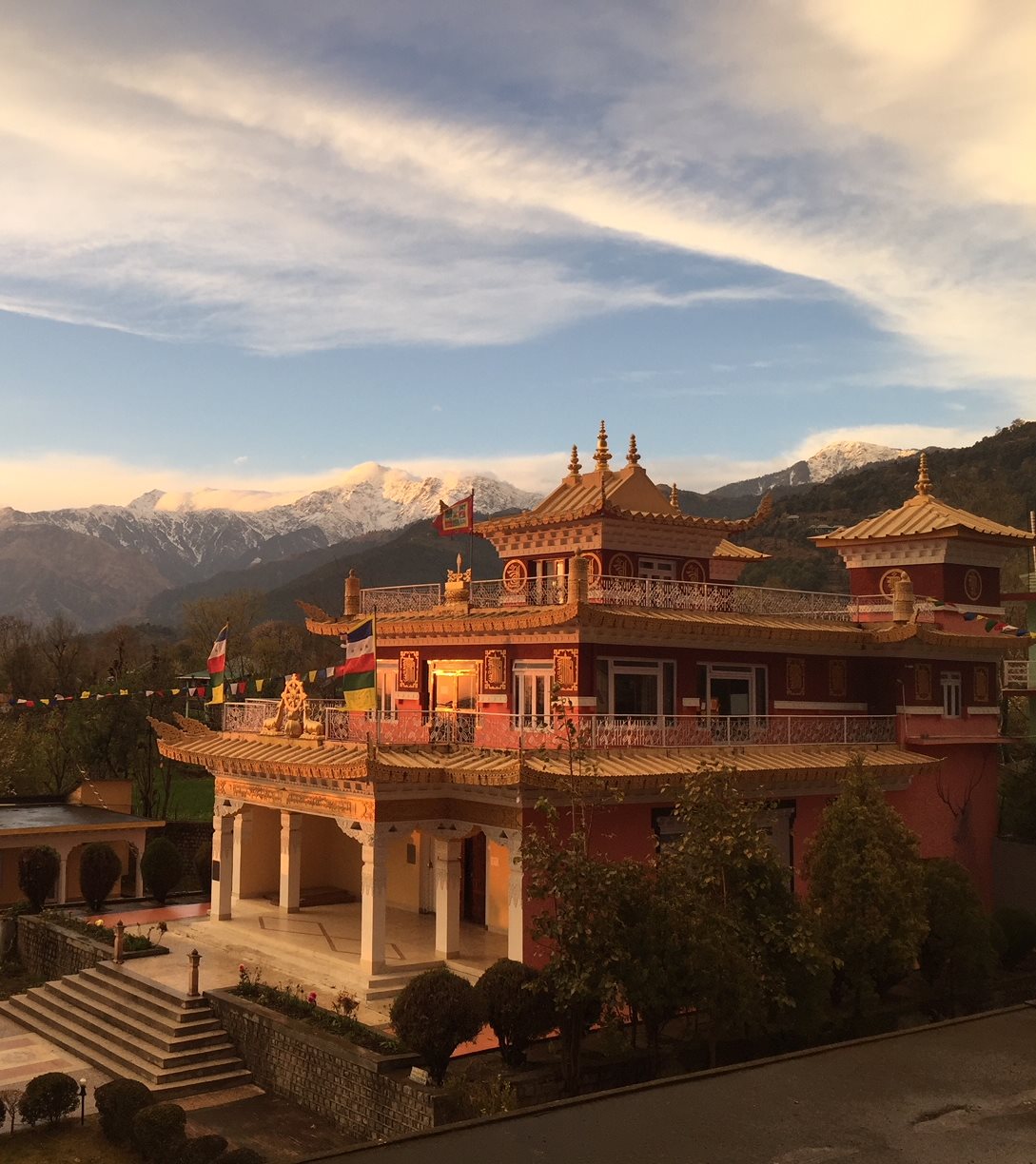 Dzongsar Khyentse Rinpoche, set up Siddharthas Intent International with the principal intention of preserving the Buddhist teachings, as well as increasing an awareness and understanding of the many aspects of the Buddhist teaching, beyond the limits of cultures and traditions.
In 2006, Siddhartha's Intent India was set up by Rinpoche with his Indian friends, to restore these classical and sophisticated traditions of Nalanda to this land, for the benefit of the people who live here and the many who come from all over the world to this land pursuing an inner quest.
Rinpoche had this to say about the idea behind Deer Park and the Rime (non-sectarian) tradition: "Buddha said that at the core of Buddhist practice, there are three things that one should avoid – desire, anger, and ignorance. Rime liberates one from these. e spirit of Rime should not be understood as a sort of new age movement where everything is collected under one roof. Dissolving sectarianism is the quintessence of Rime. Historically, human beings have su ered because of their attachment to their countries, concepts, and especially religions.
Siddharthas Intent India, was set up with its headquarters in Deer Park Inst. It has conducted over 50 programs, workshops, seminars across cities in India in the last 13 years apart from significant projects like "Lighting the Mahabodhi Temple, Bodh Gaya" ; "Siddhartha Festival" and others.
It is governed by a Board of distinguished Indians, who are artists, musicians, lawyers and former senior Govt of India officials, who have immense appreciation for the Buddha and his rich legacy of scholars and practitioners. The Board works closely with Dzongsar Khyentse Rinpoche's guidance and vision for India.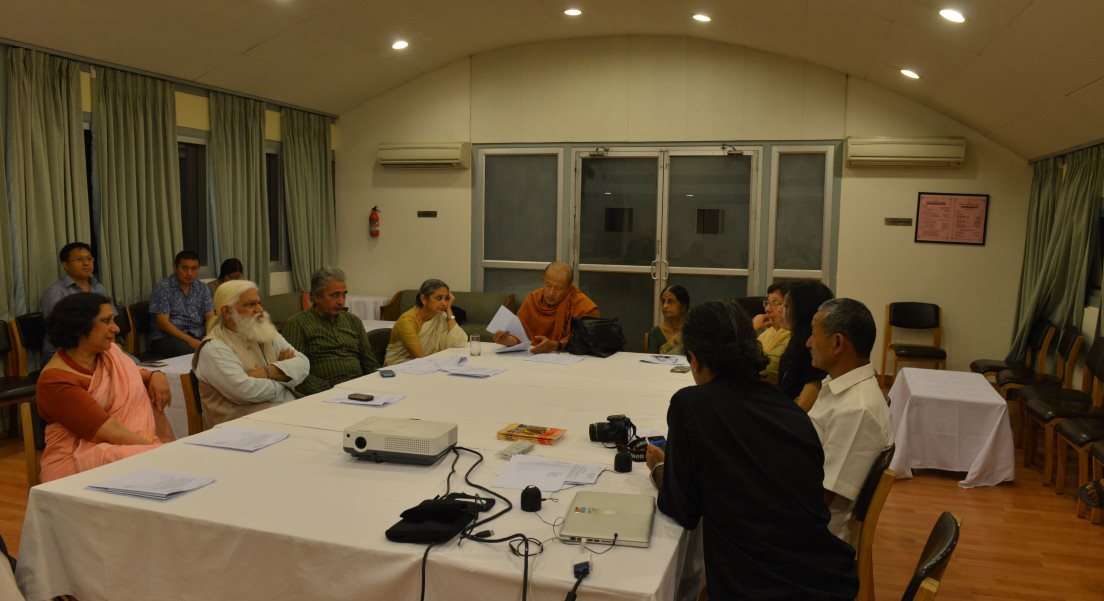 Collaborative Sangha organisations
Vajradhatu is a meditation retreat center dedicated to the cultivation of Ancient Indian Wisdom, especially that of the Nalanda tradition. It aspires to provide a space where the Indian Mind Traditions are studied and practiced. With ancient wisdom that has stood the test of time as our guide, we want delve into the nature of experience and living.
Great truths about the alleviation of suffering and the ultimate goal and destination of all sentient beings have been preserved in these ancient teachings. Their relevance and effectiveness even today is beyond any doubt. Maintaining the purity of the view of these teachings so that they are not lost or distorted will ensure great benefit and preserve them for future generations to come.
Under the spiritual guidance of H.E.Dzongsar Khyentse Rinpoche Vajradhatu was built to fulfill this purpose. Its Motivation is the Happiness of all living beings.
Developed by WCCL Foundation, with the generous support of many patrons, most notably the Sir Dorabji Tata & Allied Trusts; this model was implemented, researched and refined with the help of action research projects in institutions across India from 2001 to 2017. 
WCCL successfully completed it's intended project targets in December 2017. WCCL no longer offers any training in Arts-Based Therapy.
The ABT Course is now being taught by Trained ABT Educators across India. You can search for ABT Courses in India and come across the various websites offering ABT training. WCCL has no affiliation with any course being currently offered.
Prajñādhara is a division of Snehadhara Foundation (SF) , a registered non-profit organization based in Bangalore.  SF is the only organisation in the country that works using Arts Based Therapy as a primary methodology in working with children and adults with disabilities.
The ambit of Snehadhara's mission encompasses working with children across disabilities and across age groups using the Arts (Direct Care); co-creation of empathetic learning spaces in schools, colleges, corporates and the community (impART); as well as certification for Arts Based Therapy to construct a facilitation model for learning and inclusion (Prajnadhara).
Prajñā means wisdom and translates into realizing or perceiving the true nature of reality; seeing things as they are, not as they appear. The twin goals of Prajñādhara are Arts Based Therapy (ABT) Certification and Study of the Mind.
Dharma Rain Mumbai is a resource centre that endeavours to create a supportive environment for exploring Buddhist thought and practice. It is a platform for contemplation of all major Buddhist schools and traditions, as well as for dialog and interaction with other religious and scientific traditions. We bring people together to connect and accelerate their journey of personal growth and self-transformation.
Our mission is to introduce the principles and philosophy of Buddhism to those on the path of self-awareness and awakening and to encourage the study and practice of those views. We are a forum for the dissemination of spiritual wisdom for students, scholars, and practitioners. We invite leading dharma teachers and scholars to Mumbai regularly and organize teachings and retreats which are open to all, as is the access to recordings and links to other Buddhist resources.
We are a nonprofit, run by volunteers and supported entirely by donations, and through participation in the teachings and retreats. Our events are organized through teamwork, with members contributing their resources to the best of their abilities.