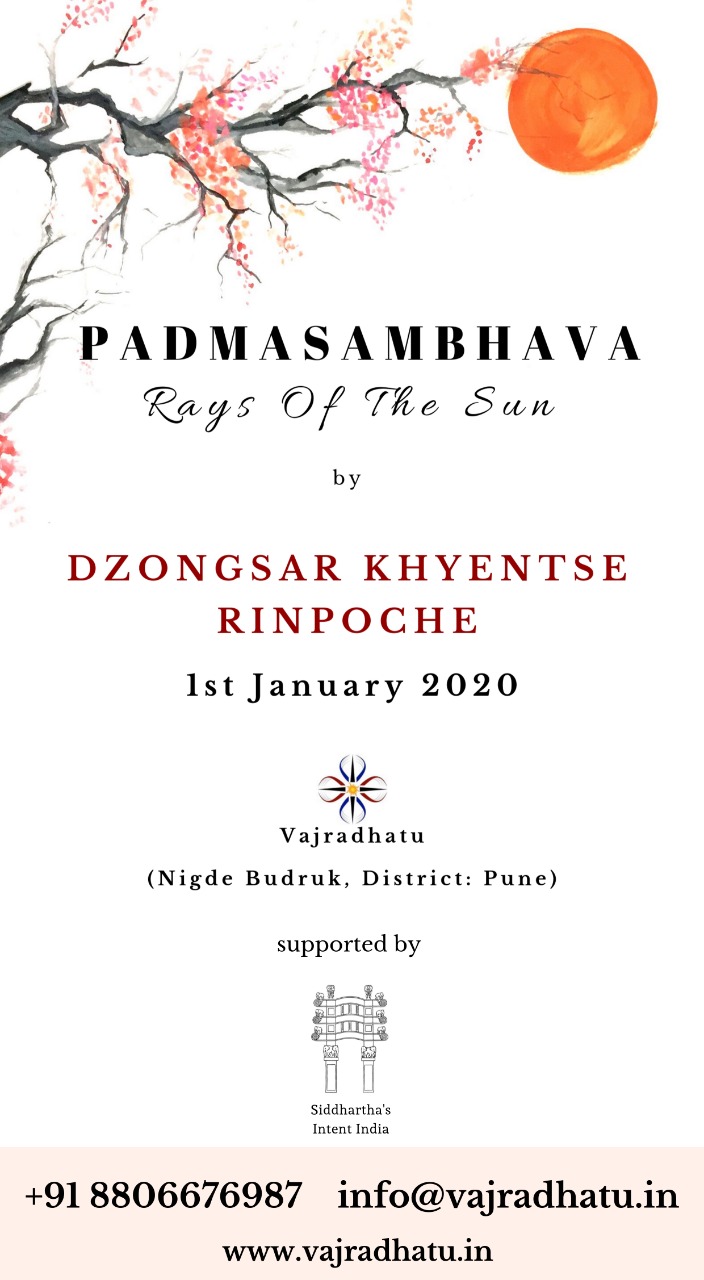 Padmasambhava – Rays of the Sun
Led by Dzongsar Khyentse Rinpoche
1st Jan 2020
Vajradhatu – Centre for Study and Practice of Indian Mind Traditions
Padmasambhava a.k.a Guru Rinpoche widely accepted as the Second Buddha in Tibetan Buddhism was known for his Sutra-Yana (Tantra) teachings.
Padmasambhava is known to have control over the sun whose wisdom light is a metaphor for dispelling the darkness of ignorance.
Dzongsar Khyentse Rinpoche will give a seminal teaching on this wisdom aspect of Padmasambhava @ Vajradhatu on the 1st of January 2020.
Click the link to express your desire to attend the teachings and we will send you more info and the link to register.
宗萨钦哲仁波切将在2020年1月1日,于Vajradhatu佛法中心,给予一场关于莲花生大师之智慧的开示。
如有意参加,请点击下列链接,以获致细节与报名方式。
现场有中文翻译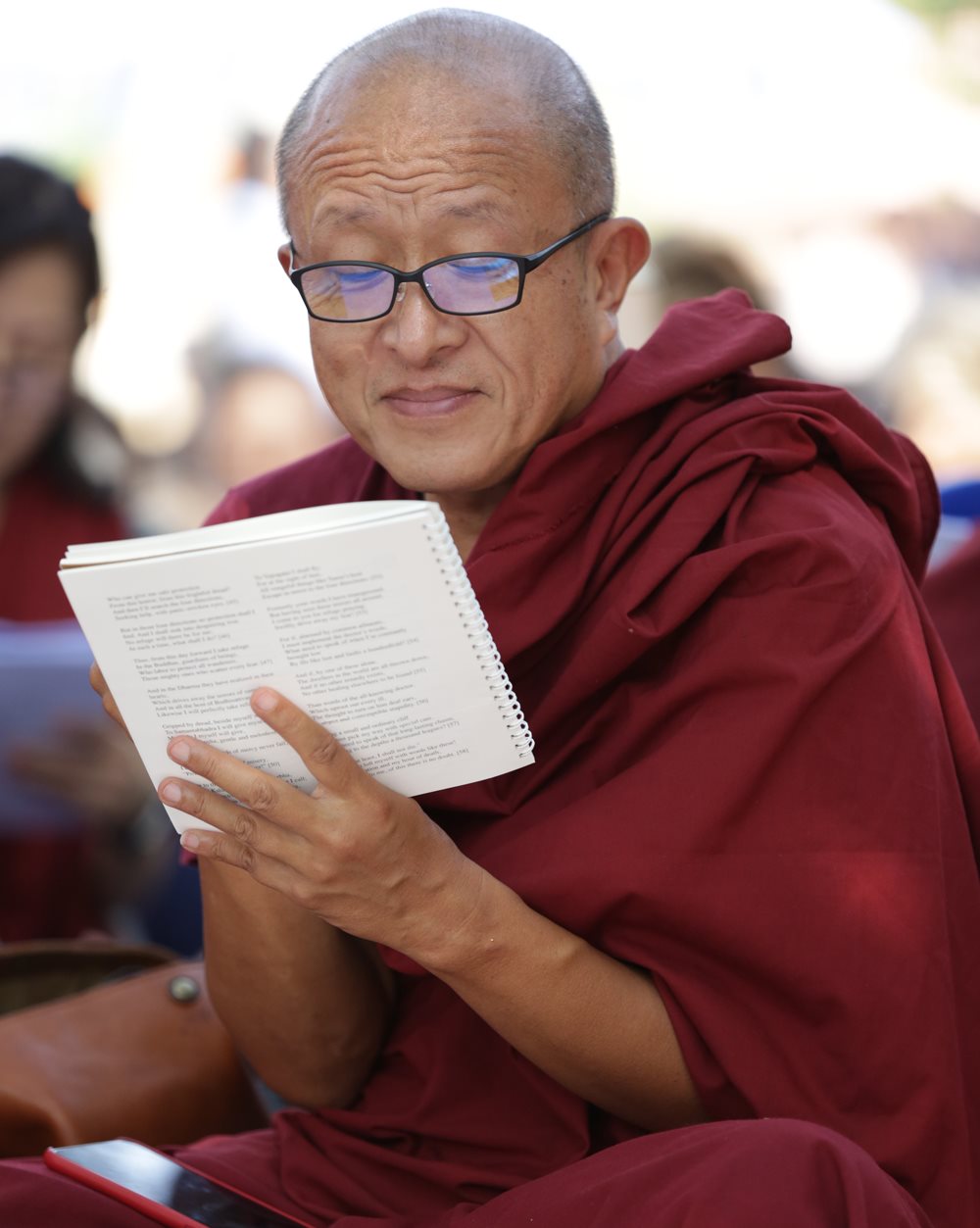 DZONGSAR KHYENTSE RINPOCHE
Way of the Tathagata
27th, 28th & 29th December 2019
Savitribai Phule Pune University Campus
Those who register for the teachings, will receive an email before 20th December, with detailed directions and timings.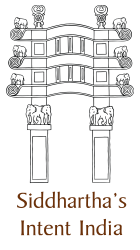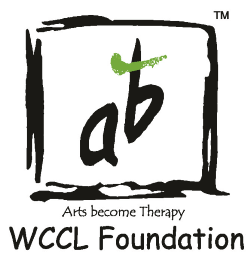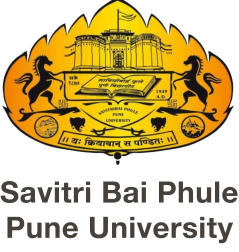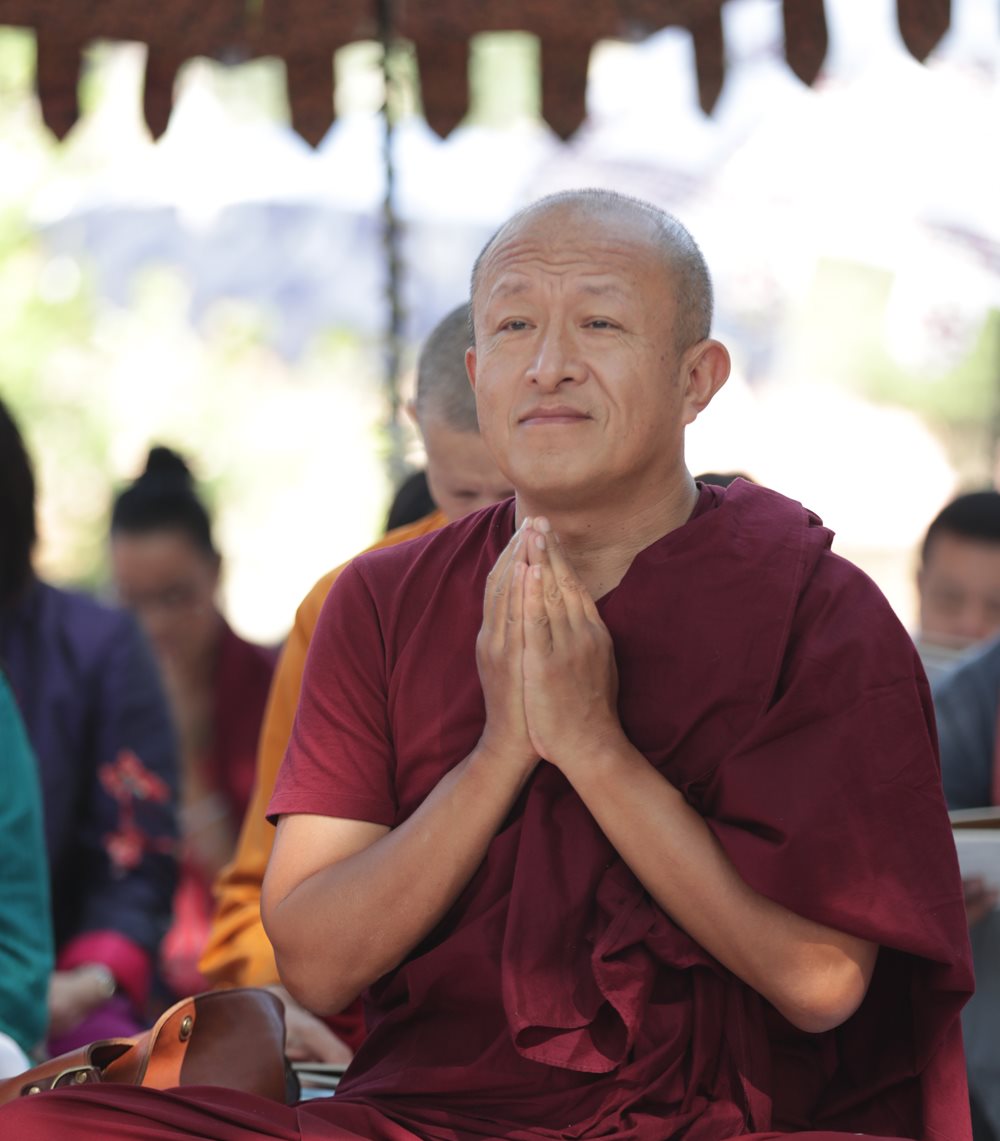 DZONGSAR KHYENTSE RINPOCHE
Way of Vipassana
4th January, 2020 from 9am to 12pm
Shankaraa Foundation, Kanakapura Road, Bengaluru